Licensed with
Homes for Special Care
, quality Supportive Housing has been consistently offered since 1976 to the most vulnerable individuals requiring housing and mental health support.
Our thirty (30) bed facility has been home to many individuals from the eastern counties and the Ottawa-Carleton area.
We are currently looking for a night time staff.
For more information please contact me either 613-443-5303 or email
[email protected]
Our Mission
Limoges Residence is committed to promoting the physical, intellectual, social and emotional well-being of all our residents. These objectives will be promoted through respecting individuality within a supportive, caring and flexible environment. Our focus is to assist each resident to achieve success in their lives.
Our Values
Provision of housing, physical/mental health and addiction services must be delivered with a sense of compassion. Residents must be provided with the opportunity to pursue independence and to actively contribute to and participate in the community and home in which they live. Residents' respect and recognition of their capabilities are key elements of the values of Limoges Residence.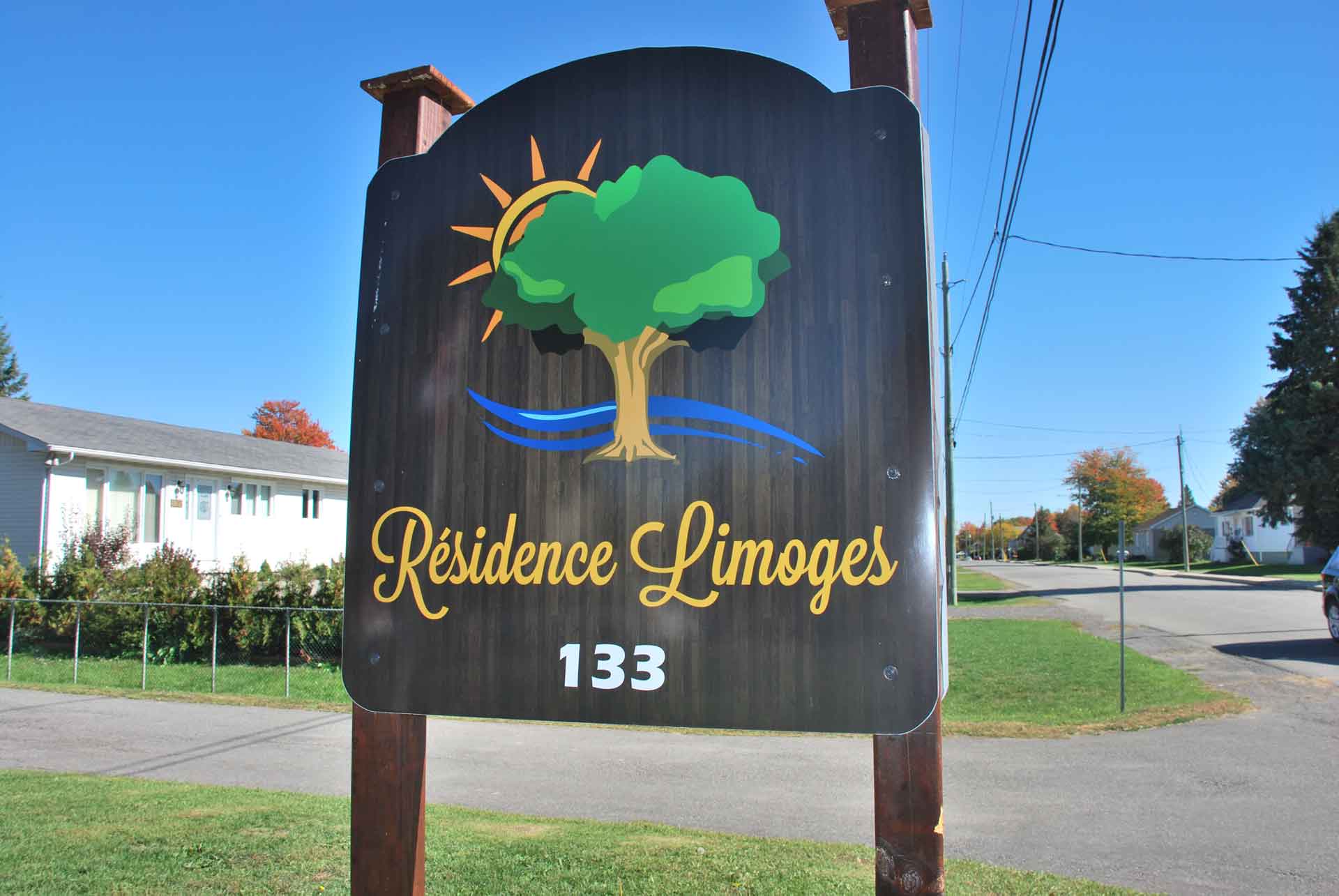 Medical Management
Personnel staff full formally trained by accredited pharmacy

On-Site Medical Care
Nurse, Doctor, Dental Hygienist, CACC Service and Gamma DynaCare

Referral to Mental Health Professionals
Valoris, CMHA Champlain Est, CMHA Ottawa, CACC, Solutions le Phénix, Horizon Renaissance Inc. and much more

Access to Rental Subsidies
Prescott-Russell United Counties / Homes for Special Care

Service Coordination and Referral
Providing access to programs and services to increase success in employment and training

Transportation Coordination
Providing various methods of transportation

Recreational Programs
Offering a variety of opportunities for an active lifestyle

Access to Community Services
Limoges, Ontario offers plenty of green space, restaurants, financial services, local stores, nearby church and much more.
Call or Email us now
It will be our pleasure to discuss how we can help you on your journey.